The Nature Protection Ordinance 1991
Note:
This document is an extract of the relevent portions of the ordinance
and reproduced here for the purposes of private study; See Terms of Use
Although its clear the Ordinance is not aimed specifically at fishing, it addresses:
---
I ASSENT
DEREK REFFELL
GOVERNOR.
9th May, 1991.
GIBRALTAR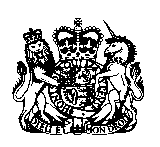 No. 11 of 1991.
AN ORDINANCE to provide for the protection of wild birds, animals
and plants and for the designation and preservation of protected
areas for the purpose of nature conservation and matters
incidental thereto.

ENACTED by the Legislature of Gibraltar
PART I. - PRELIMINARY.

Title and commencement.

1.   This  Ordinance  may  be  cited  as  the  Nature  Protection 
Ordinance  1991  and  shall  come into effect on  a  date  to  be 
appointed by the Governor by notice in the Gazette and  different 
days may be so appointed for different purposes.

Interpretation and application.

2.(1)  In this Ordinance, unless the context otherwise requires --  

"advertisement"  includes  a  catalogue,  circular  or  pricelist 

"aviculture"   means  the  breeding  and  rearing  of  birds   in 
captivity;

"destroy", in relation to an egg, includes doing anything 
to the egg which is calculated to prevent it from hatching, and 
"destruction" shall be construed accordingly;

''firearm" has the meaning given to it in section 2 of the 
Firearms Ordinance;

"habitat" means an area used in relation to wild birds and 
animals for feeding, breeding and nesting and in relation to wild 
plants the area in which normal growth occurs.

"marine nature area" means an area designated under section
18(2);

"Nature   Conservancy   Council"  means  the   Gibraltar   Nature 
Conservancy Council which is the scientific authority established 
under section 4 of the Endangered Species Ordinance l990;

"nature conservation area" means an area designated under section
18(1);

"pick",  in relation to a plant, means gather, cut or  pluck  any 
part of the plant without uprooting it;

"poultry"  means  domestic  fowls, geese,  ducks,  guinea  fowls, 
pigeons, quails and turkeys;

"sale" includes hire, barter and exchange and cognate expressions 
shall be construed accordingly;

"uproot",  in  relation  to a plant, means dig  up  or  otherwise 
remove  the  plant from the land or other medium on which  it  is 
growing;

"vehicle" includes aircraft, hydrofoil, hovercraft and boat;

"wild  animal"  means any animal (other than a bird)  of  a  kind 
which is or (before it was killed or taken) was resident in or  a 
visitor to Gibraltar in a wild state;

"wild bird" means any bird of a kind which is ordinarily resident 
in  or  is a visitor to Gibraltar in a wild state  but  does  not 
include poultry;

"wild  plant" means any plant which is or (before it was  picked, 
uprooted  or destroyed) was growing wild and is of a  kind  which 
grows in Gibraltar in a wild state.

(2)  A  bird  shall not be treated as bred in captivity  for  the 
purpose  of  this Ordinance unless its parents were  lawfully  in 
captivity when the egg was laid.

(3)  Any reference in this Ordinance to an animal or bird of  any 
species  includes,  unless  the  context  otherwise  requires,  a 
reference  to an egg, larva, pupa, or other immature stage of  an 
animal or bird of that species.

(4)  The  provisions of this Ordinance extend to the  territorial 
waters adjacent to Gibraltar.

PROTECTION OF WILD BIRDS, WILD ANIMALS  AND PLANTS.

Protection of wild birds, their nests and eggs.

3.   (1)  Subject  to the provisions of this Part, if any  person 
          intentionally-

     (a)  kills, injures or takes any wild bird;

     (b)  takes,  damages or destroys the nest of any  wild  bird 
          while that bird's nest is in use or being built; or

     (c)  takes or destroys an egg of any wild bird,

he shall be guilty of an offence.

     (2)  Subject  to the provisions of this Part, if any  person 
          has in his possession or control --

     (a)  any live or dead wild bird or any part of, or anything
          derived from, such a bird; or

     (b)  an egg of a wild bird or any part of such an egg,

he shall be guilty of an offence.







Prohibition of certain methods of killing or taking wild animals.

10.  (1)  Subject to the provisions of this Part, if any person 
          who ---

          (a) sets in position any self-locking snare which is of 
          such  a  nature and so placed as to  be  calculated  to 
          cause  bodily  injury to any wild  animal  coming  into 
          contact therewith;

          (b) uses for the purpose of killing or taking any  wild 
          animals any self-locking snare, whether or not of  such 
          a  nature  or  so  placed  as  aforesaid,  any  bow  or 
          crossbow,  any  sling or catapult, any  explosive,  and 
          electrical device for killing or stunning, any seine or 
          gill net, any pot or device for raking of sea-bed,  any 
          automatic  or semi-automatic weapon, any  shotgun,  any 
          device for illuminating a target or sighting device for 
          night  shooting,  any form of artificial light  or  any 
          mirror or other dazzling device or any gas or smoke;


          (c)  uses  as a decoy, for the purpose  of  killing  or 
          taking  any  wild  animal,  any  live  animal  or  bird 
          whatever or any sound recording;

          (d) uses any mechanical propelled vehicle in  immediate 
          pursuit  for the purpose of driving, killing or  taking 
          any wild animal; or

          (e)  uses  any  live bird, animal for  the  purpose  of 
          killing or taking any wild animal,

he shall be guilty of an offence.

     (2)  Subject to the provisions of this Part, if  any  person 
     sets  in  position any of the following articles,  being  an 
     article  which  is of such a nature and so placed as  to  be 
     calculated  to cause bodily injury to any wild animal  of  a 
     kind  specified  in  Schedule I  which  comes  into  contact 
     therewith,  that  is  to  say, any  trap  or  snare  or  any 
     poisonous.  Poisoned  or stupefying substance, he  shall  be 
     guilty of an offence.


     (3) subject to the provisions of this Part, if any person --

          (a)  sets  in  position any snare which is  of  such  a 
          nature  and  so  placed as to be  calculated  to  cause 
          bodily  injury to any wild animal coming  into  contact 
          therewith; and

          (b) while the snare remains in position fails,  without 
          reasonable  excuse,  to inspect it, or cause it  to  be 
          inspected, at least once every day, he shall be  guilty 
          of an offence.







15.  (1)  Any person who attempts to commit an offence under  the 
     foregoing  provisions  of this Part, shall be guilty  of  an  
     offence  and shall be punishable in like manner as  for  the 
     said offence.

     (2) Any person who for the purposes of committing an offence 
     under  the  foregoing provisions of this Part,  has  in  his 
     possession anything capable of being used for committing the 
     offence,  shall  be  guilty  of  an  offence  and  shall  be 
     punishable in like manner as for the said offence.

Enforcement.

16. If a Police officer or a person appointed for the purpose  of 
enforcing   this  Ordinance  under  section  21   suspects   with 
reasonable  cause that any person is committing or has  committed 
an  offence under this Part, the officer or person appointed  may 
without warrant-

     (a) stop and search that person;

     (b) search or examine any thing or vehicle which that person 
     may then be using or have in his possession;

     (c)  seize and detain for the purposes of proceedings  under 
     this Part, anything which may be evidence of the  commission 
     of  the  offence  or may be liable  to  be  forfeited  under 
     section 17.

Penalties, forfeitures etc.

17.  (1)  Subject  to  sub-section (3), a  person  guilty  of  an 
     offence  under  sections 3, 5, 6, 8, 10, 11 or 15  shall  be 
     liable

          a)  on summary conviction to a fine at level 5  on  the 
          standard scale or 6 months imprisonment or both; or

          (b)  on conviction on indictment to imprisonment for  2 
          years and to a fine.

     (2)  Subject  to  sub-section (3), a  person  guilty  of  an 
     offence  under  sections  7, 12 or 14  shall  be  liable  on 
     summary  conviction  to a fine at level 4  on  the  standard 
     scale or 6 months imprisonment or to both.

     (3)  Where  an  offence to which  sub-sections  (1)  or  (2) 
     applies  was  committed in respect of more  than  one  bird, 
     nest,  egg,  other animal, plant or other  thing,  the  fine 
     which  may  be  imposed  under  that  subsection  shall   be 
     determined as if the person convicted had been convicted  of 
     a  separate  offence  in respect of each  bird,  nest,  egg, 
     animal, plant or thing.

     (4) The Court by which any person is convicted of an offence 
     under this Part --

          (a) shall order the forfeiture of any bird, nest,  egg, 
          other  animal, plant or thing in respect of  which  the 
          offence was committed; and

          (b)  may order the forfeiture of any  vehicle,  animal, 
          weapon  or  other thing which was used  to  commit  the 
          offence  and, in the case of an offence  under  section 
          12,  any animal or plant which is of the same  kind  as 
          that in respect of which the offence was committed  and 
          was found in his possession.



PART III.



NATURE CONSERVATION.

Areas  of  special interest protected for the purpose  of  nature 
conservation etc.

18.  (1)  Subject to the provisions of sub-section (3) where  the 
          Governor is of the opinion after consultation with  the 
          Nature  Conservancy Council that an area of land is  of 
          special interest-

               (a)   by  reason  of  any  of  its  flora,   fauna 
               geological or physiographical features;

               (b)  by  reason of being the habitat of  any  wild 
               bird, wild animal of a kind specified in  Schedule 
               1  or wild plant (other than a plant specified  in 
               Schedule 2);

               (c)  for the purpose of securing the  survival  in 
               Gibraltar of any kind of wild bird, wild animal of 
               a  kind  specified  in Schedule I  or  wild  plant 
               (other than a plant specified in Schedule 2);

               (d)   for  the  purpose  of  complying  with   any 
               international obligation;


Return to Index